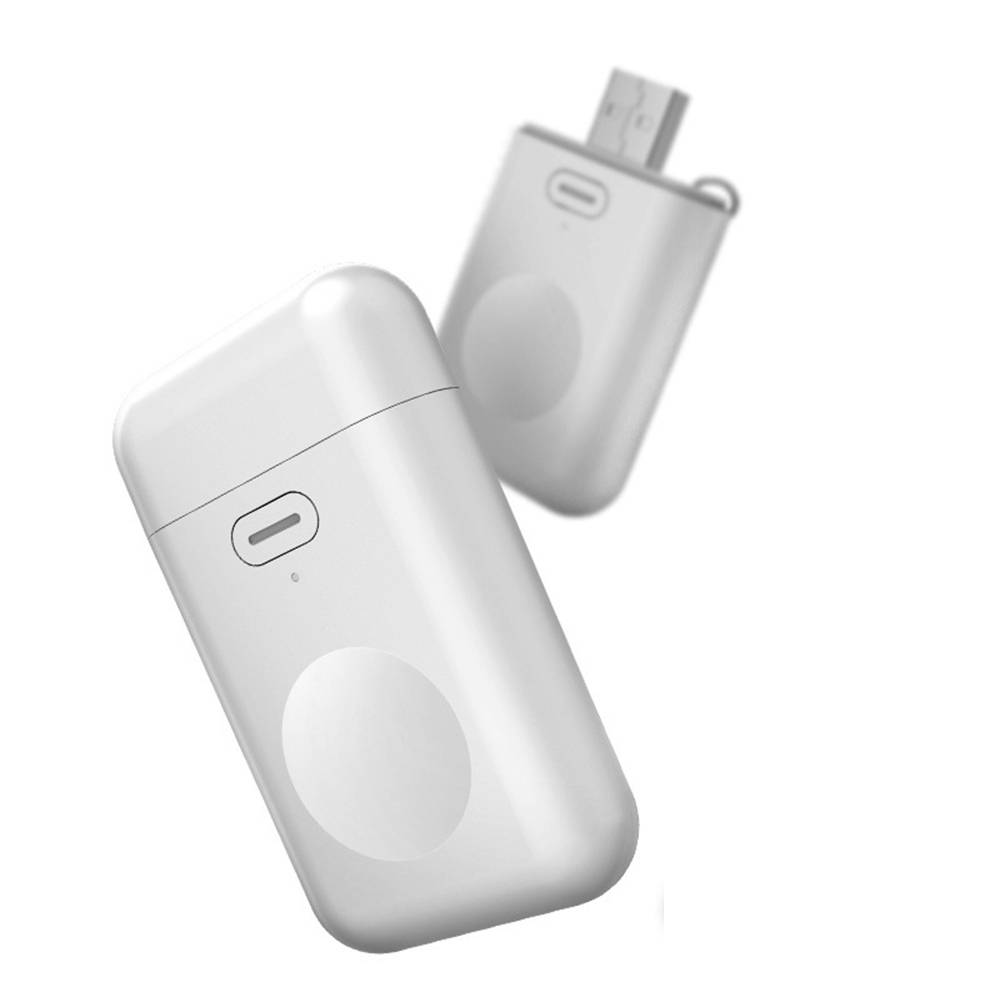 Aurik Pocket Charge is a portable battery pack you can take anywhere you want. It fits in most jean pockets and it is easy to put inside a bag and just forget about it.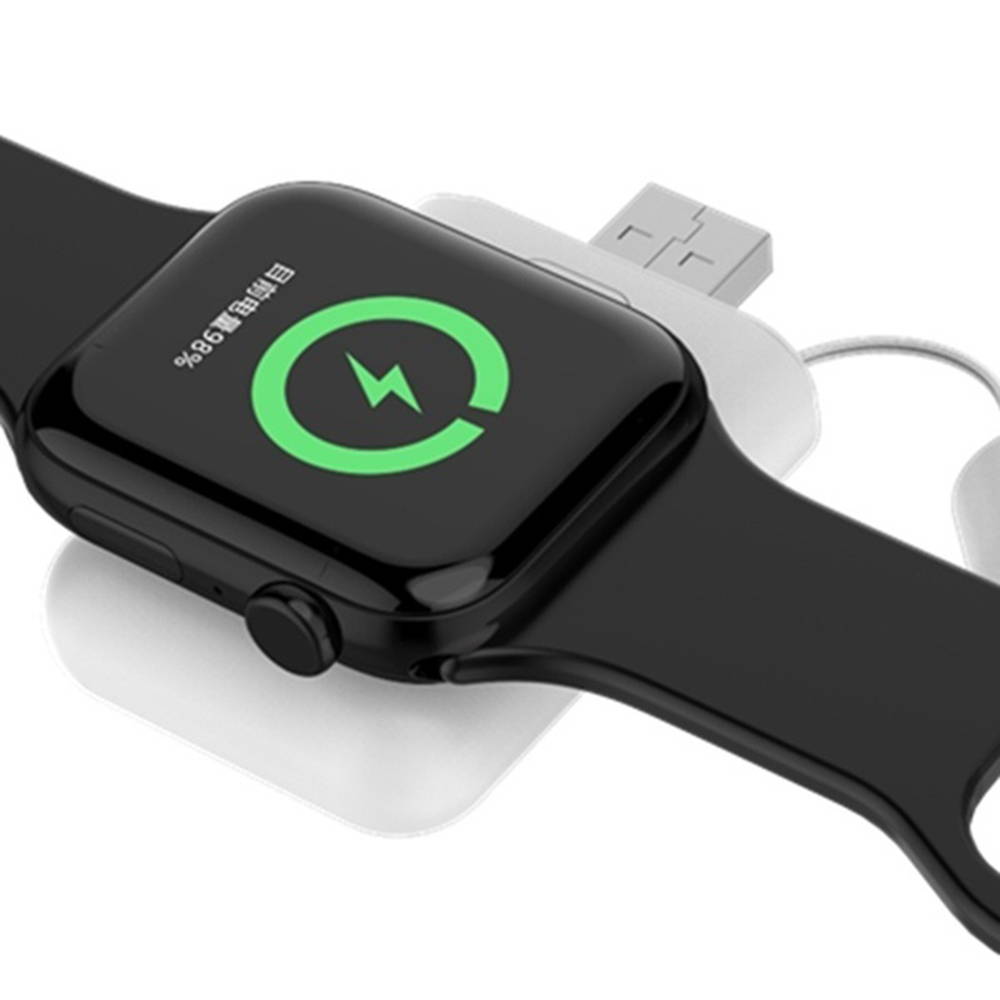 It is as easy as putting your watch on the Pocket Charge. Forget about wires and dongles, if it runs out of charge you can hook it up to your laptop or wall outlet!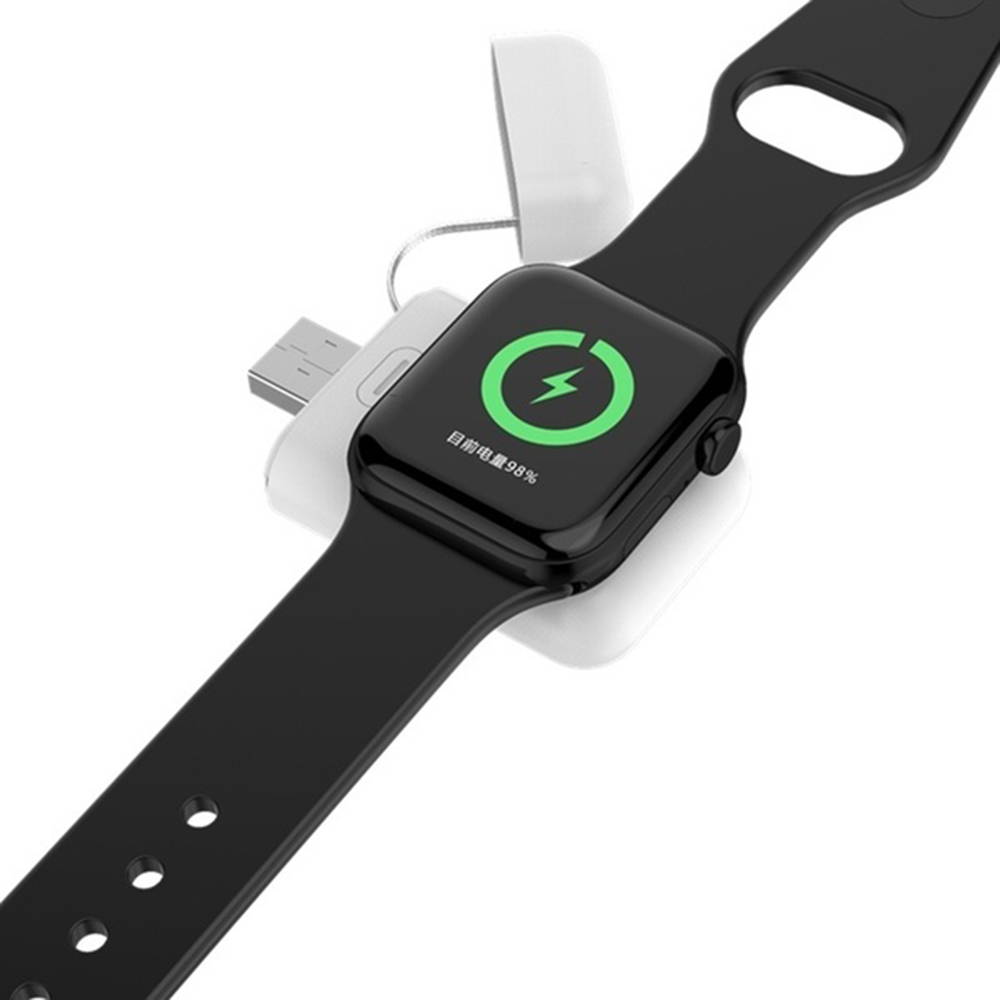 Pocket Charge has a unique size that has been engineered to fit the largest battery in such as small form factor casing. This allows Pocket Charge to have 1000 mAH of battery that can charge your Apple watch for up to 4 times full.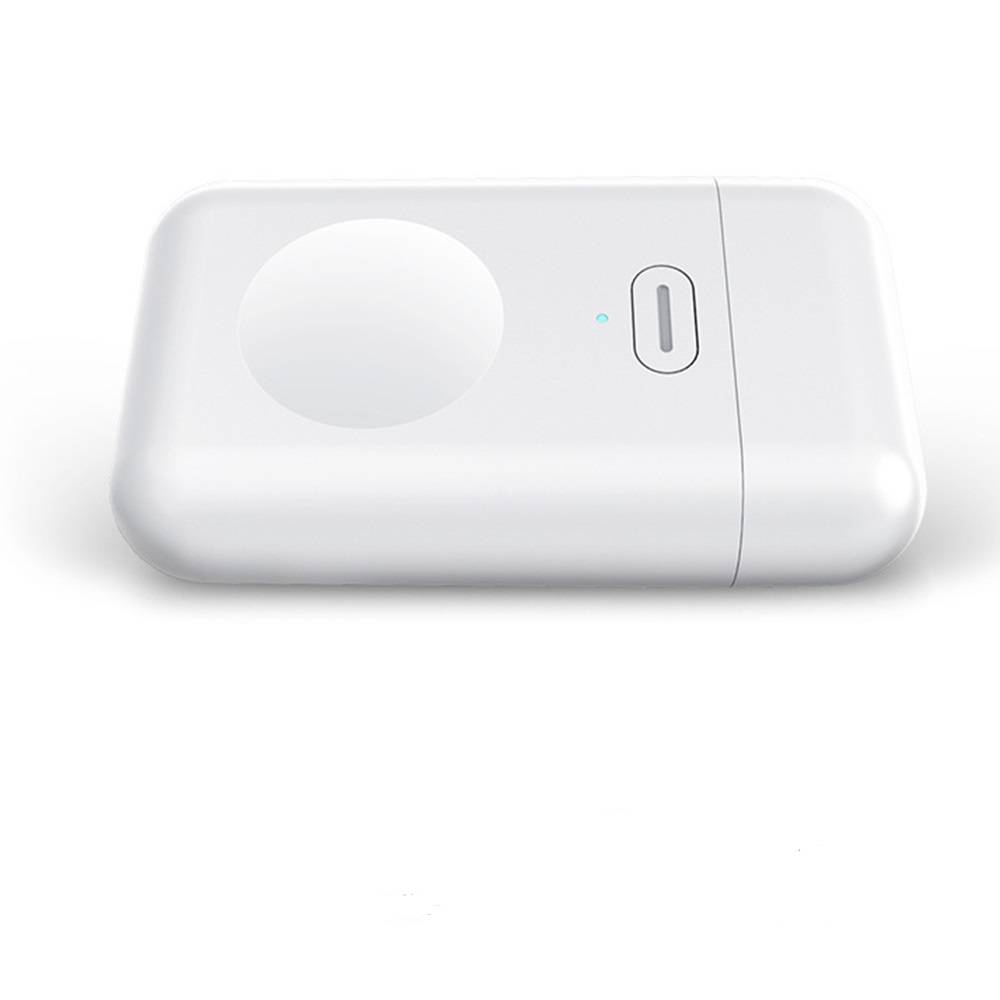 Pocket Charge has similar design as most apple products allowing it to just blend in your Apple family of devices.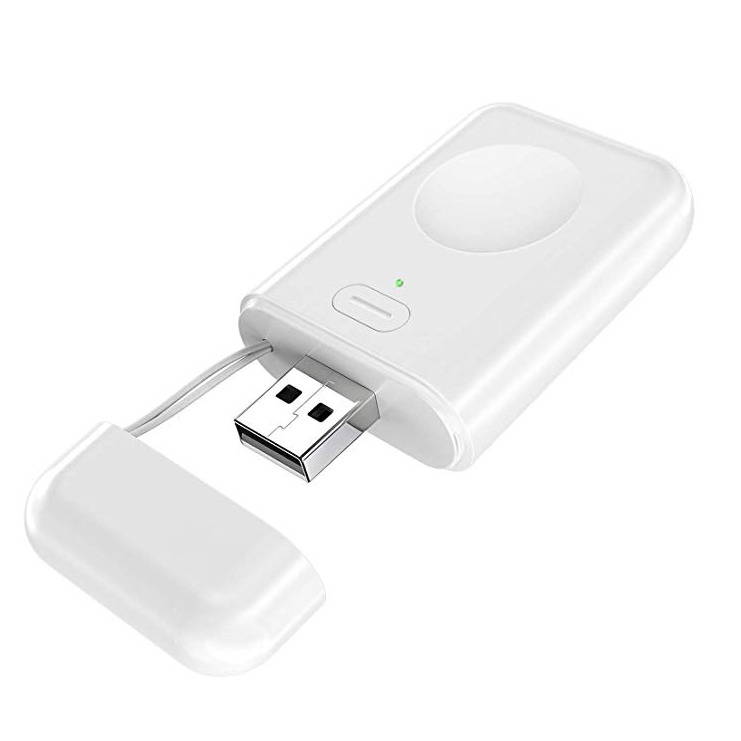 Stop carrying anymore unnecessary cables and dongles for your Apple Watch, get your Pocket Charge now and join the wireless revolution!
Enhanced Noise Cancellation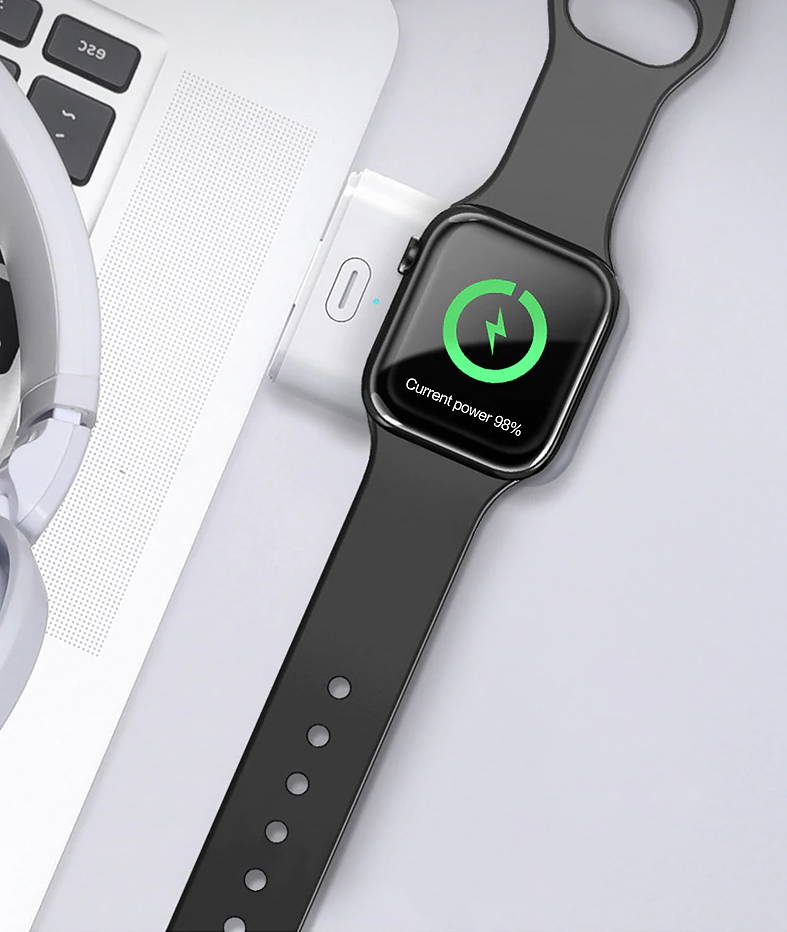 Wide Compatibility
The apple watch charger compatible for all Apple Watch Series 4, 3, 2, 1 44mm, 42mm, 40mm, 38mm, Apple Watch Sport, Apple Watch Nike plus, Apple Watch Hermes, Apple Watch Edition (series 4 charging time will be longer).
Wireless Magnetic Charger
Just hold the iWatch usb power adapter near the back of the watch, the apple watch will be sucked into the charging place by magnetic force. The apple watch USB charger offers wireless charging for your iWatch, allowing you to charge Apple Watch anytime, anywhere.
1000mAh Power Bank and Efficient Charging
The apple watch charger built in 1000mAh power bank, allows you the emergency charging for your iWatch, and the charging speed is the same as the original one, fully charged needs 2-3 hours.
Safe Charging for Your Apple Watch
The apple watch charger built-in intelligent chip with over-current, over-voltage, short-circuit and over-temperature protection, gives you a safe environment for both watch and the charger.
Lightweight & Convenient
Small and stylish design, allows you to carry apple watch wireless charger with more ease as it fits into your pocket or bag easily, making it great for trips or traveling.
Li-battery capacity: 1000mAh
Input: 5V/1A
Output: 5V/400mAh
Product Size: 40 x 67 x 15.5mm
AUSTRALIA
Parcel Post UBI Standard Shipping
Estimated* Shipping Duration 5-10 Days After Dispatch


USA, CANADA & MEXICO

Flate Rate Shipping
Estimated* Shipping Duration 2-4 Weeks After Dispatch
Express DHL Shipping
Estimated* Shipping Duration 4-8 Business Days After Dispatch
UK & NEW ZEALAND
Expedited Flat Rate Shipping
Estimated* Shipping Duration 5-10 Days After Dispatch
DHL or 4PX Express Shipping
Estimated* Shipping Duration 4-8 Business Days After Dispatch
EUROPE
Standard International Shipping
Estimated* Shipping Duration 10-20 Days After Dispatch
DHL Express Shipping
Estimated* Shipping Duration 4-8 Business Days After Dispatch